NACG VIRTUAL WORKSHOP SEPTEMBER 17-18 2021
---
MOVIMIENTO DE CURSILLOS DE CRISTIANDAD
CURSILLO REGION 6
---

IF YOU WANT TO KNOW MORE ABOUT CURSILLO
JUST CLICK ON THE IMAGE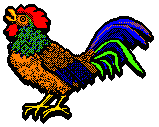 ---


Cursillo® and the Cursillo logo are registered trademarks of the National Cursillo Center.
---
PRIVACY - US Region VI Catholic Cursillo® Movement respects your privacy; therefore we will treat as confidential any information or requests that you may provide to us. Your information or requests will only be used for their intended purpose and will not be shared with any third parties outside that purpose.
---
DISCLAIMER - This web site may include links to other sites, and you may on occasion leave our site. Although US Region VI Catholic Cursillo® Movement periodically reviews the linked sites, we are not responsible for the content posted or information usage of these independent sites.