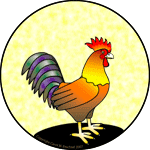 Preface:
We serve the Cursillo Movement in our diocese. Our example and our humble, proactive dedication and willingness to lead, will directly impact the fruits Cursillo produces. Our flock is small and scattered. We need to gather and encourage them. We need to show them we are here as disciples of Christ. Every word we utter should have the filter of Jesus. Every action we take should be guided by abundant prayer and study.
Secretariat

Secretariat Members:
Secretariat Members:
Lay Director: Robert Dyczek
L.D. Assist: ---
Spir. Adv.: Dcn Jim Hayes
Assist: Dcn Chuck Rausch
Secretary: Carol Brechtel
Sec. Assist: Nikki Dyczek
Treasurer: Jim Blackwell
Assist: Ed Lee
Pre-Cursillo: Kathy Ackermann
P.C. Assist: ---
3-Day Cursillo: Daniel Brechtel
3-D Assist: Jim/Becky Goodloe
Post-Cursillo: Robert Dyczek
School Of Leaders: ---
SOL Assist: ---
Approval
Task Coordinators
:

Palance Coordinator: ---
Rapid City Ultreya Reps: Carol Brechtel
Hills Ultreya Reps: Delores Dahm / Cathy Brickey
Webmaster: Jeff Cook
Historian: Diane Ange
Card Ministry: Barb Lee
Media (Bulletins) Director: ---
Newsletter Editor: Dee Pickarts / Shirley Drimmel
Regular Meetings:
The Secretariat meets on second Tuesday of the month at Blessed Sacrament Church Room 28 or Room 29. See Calendar for details. All of our 4th day community are welcome to attend and may contact any of the members to find out more details.