Welcome Message
Welcome to the New York Cursillo (English) web site. The goals of our web site are to spread the word about the Cursillo Movement to the Catholic men and women of our area and to keep our members informed about Cursillo-related happenings. Our Cursillo area encompasses New York City (Bronx, Manhattan, Staten Island), and Dutchess, Orange, Putnam, Rockland, Sullivan, Ulster, and Westchester Counties. We encourage those who are not yet part of the Cursillo Movement to take a look, become familiar with our Cursillo message, and join us.
"The Cursillo in Christianity is a movement of the Roman Catholic Church that is committed to spreading the Gospel message utilizing a specific method and strategy."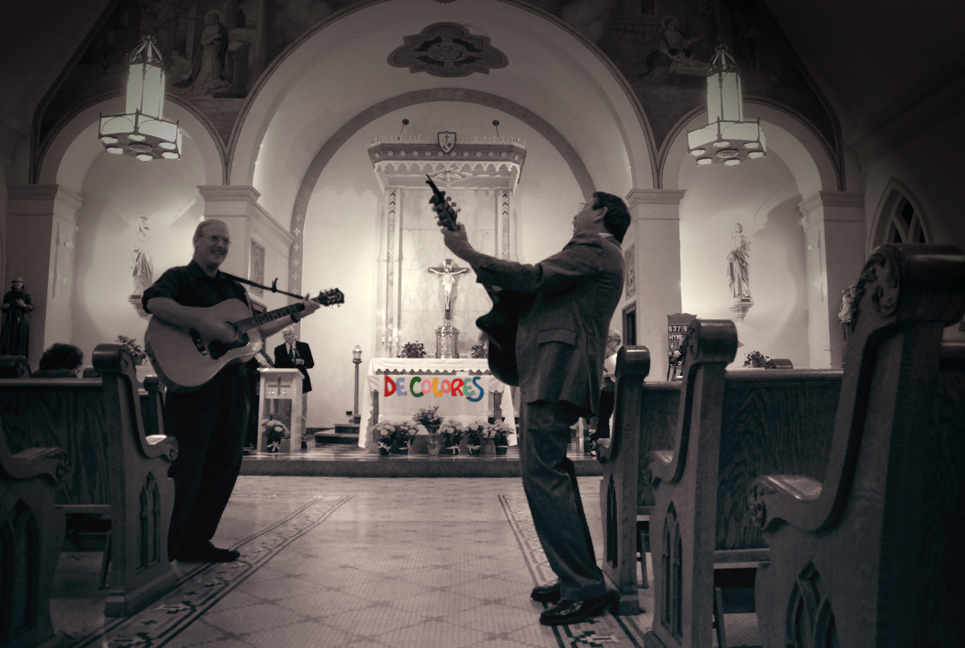 "Christ has no hands, he has only our hands to change the world today. Christ has no feet, he has only our feet to lead this world to himself. Christ has no lips, he has only our lips to speak".[1] We often keep these words in mind as we live our Cursillo journey through our encounters with self, Christ, and others. These words encompass the purpose of Cursillo, which is simply to try to have the Good News of the Gospel reach as many people as possible, to those that are near to Christ, but preferably those furthest away. They are reminders that we bring the Good News to others by our witness through acts of love, charity, kindness, and all the Christian virtues. A reminder to keep in our hearts and to share with all others that God's love is free to each of us, a pure gift. God seeks nothing in return, he only wants to welcome us.
Pope Francis recently addressed a Cursillo gathering in Rome. He said "This is important: sympathy, togetherness ... There is one thing I will say about your Movement: you are not proselytizers, and this is a virtue. The Church does not grow through proselytizing, but through witness – as Pope Benedict said. It's true! You have never been proselytizers. This is a grace from God." Pope Francis adds, "This is what it means to witness. The friendly testimony of dialogue between friends." This message from Pope Francis also encompasses a teaching from St. Francis of Assisi to his brothers about witnessing - "Preach by your deeds."
The charism of the Cursillo focuses on giving Christian lay people the tools needed to become effective Christian leaders over the course of a three-day weekend. They in turn are asked to take what they have learned back out into the world and spread the Good News of Jesus Christ. What a happy and joyful task this is!! It is a great calling!! It's not always easy, there are ups and downs, encouragements and discouragements, and sometimes we don't quite know how best to do it. It requires perseverance, but as we meet with our many Cursillo friends, we gain knowledge, strength, and fortitude to help us on our journey and follow God's unique plan for each of us. Let us pray that we might lead others to Jesus Christ by the way we live our lives. Ultreya "onward" as we say in Cursillo.
Cursillos in Christianity is a Catholic movement that was founded by a group of laymen in 1944 in Majorca, Spain. We are a Roman Catholic Church Movement recognized by the Holy See. Cursillo means "small lesson," a name derived from its origin in Spain. In Cursillo, we learn small lessons in Christianity. Eduardo Bonnín, one of the founders and pioneers of the movement, did not hesitate to take the initiative and bravely approach people, to help them on their journey of faith. The principles that became his basic guidelines were the love of God, friendship and the person, especially those who are "faraway." Eduardo, who passed away in 2008 at the age of 90, has been entered into the first act of the initiation process for Beatification and Canonization.
If you are a first time visitor viewing our website, and if the Spirit so moves you to discover more about Cursillo, please contact us for further information. The Ultreya Locations tab has contact numbers for our representatives nearest to you in the Archdiocese of New York. Please do not hesitate to call.
May we be filled with Christ's light and reflect it to others.
Jerry Stabile, Lay Director (tel: 845-742-3309)
[1] Quote from an ADDRESS OF THE HOLY FATHER JOHN PAUL II TO THE "CURSILLOS DE CRISTIANDAD" MOVEMENT (Saturday, 29 July 2000)